Species images and information provided by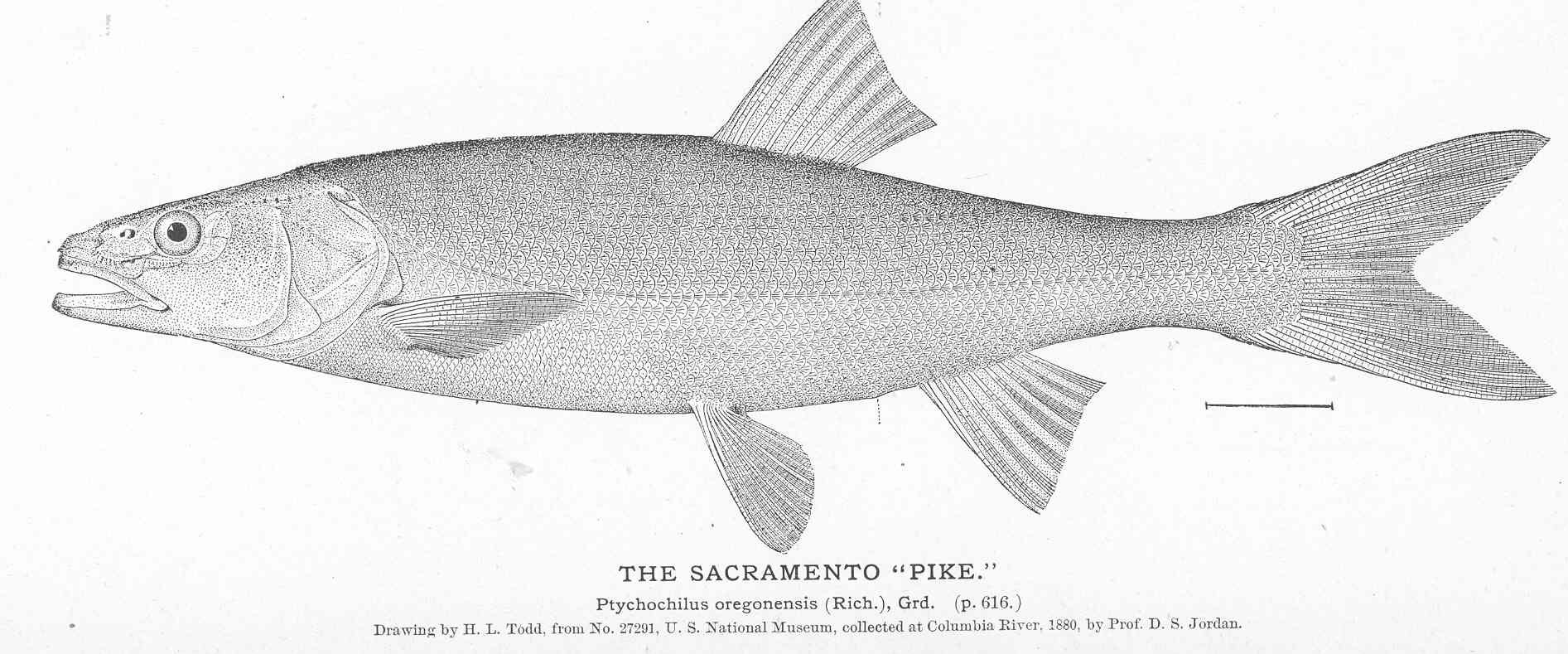 Scientific Name:
Ptychocheilus oregonensis (Richardson, 1836)
Common Names:
northern pikeminnow, Columbia River dace, Columbia squawfish, Gray sea trout, Gray weakfish, Seatrout, northern squawfish
More about this critter:
Occurs in lakes, ponds and occasionally in runs of small to large rivers. Feeds on fishes, terrestrial insects, plankton, aquatic insect larvae, and crustaceans while inshore; feeds mostly on fishes while offshore (Ref. 1998). Male squawfish, prickly sculpins, and newts prey on the eggs (Ref. 1998). Edible but not well appreciated (1998).